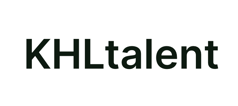 The 15 Top Arizona Leadership Programs
Learn about 15 Arizona leadership programs to galvanize your civic engagement, nonprofit management, and business leadership.
ARIZONACAREER
Local and national leadership programs are great tools to expand professional knowledge, build new relationships, identify a future employer, and support a commitment to continuous learning.
Here are 15 Arizona leadership programs to galvanize your civic engagement, nonprofit management, and business leadership. Many of the programs below host information nights for curious individuals to learn more about the curriculum and what qualities the selection committee looks for in applicants.
Flinn-Brown Fellowship by Arizona Center for Civic Leadership at The Flinn Foundation)
Focus: The Flinn-Brown Fellowship helps experienced civic leaders from throughout Arizona expand their knowledge, skills, and networks to help address Arizona's long-term issues.

Time commitment: 14 full-day Academy sessions on Fridays and Saturdays over roughly 12 weeks.

Cost: No cost.

Looking for a shorter program? CivEx Live offers in-person, nonpartisan, interactive events (~4 sessions beginning in the fall) for businesspeople, candidates, public officials, and other Arizona residents to explore current issues.
Valley Leadership (Catalyze, Employe, Summit, or Impact Maker)
Focus: Leadership is what fuels change. Valley Leadership fuels leaders in Arizona. We take people on a journey that expands their perspectives and networks. Our leaders explore the issues facing our community, meet people working on those frontlines, build skills to be more effective leaders and connect with fellow Arizonans who are passionate about making a difference.

Time commitment: Ranges based on program.

Cost: Program tuition is based on a sliding scale, and ranges from $200-$2350 based on the program.

Looking for less of a time commitment? Serve as an ad-hoc contributor to an Impact Maker team.
Focus: The mission of HLI-East Valley is to promote the individual development of Hispanics for increased participation in leadership roles and to serve as a principal education and networking resource for expertise and advocacy on leadership issues impacting Hispanics.

Time Commitment: A 10-week program of weekly classes conducted in the evening primarily at Mesa Community College

Cost: The program fee ranges from $550-$1,250 depending on location.
Focus: The African-American Leadership Institute (AALI) is committed to the individual development of African American leaders for the purpose of increasing African American participation in key civic, political, and workforce related leadership roles.

Time commitment: AALI is a 10-week program of weekly classes (6p-9p MST) conducted in the evening and a one-day leadership retreat focusing on cultural identity, team-building, and service to the community. The program application opens in September, with the curriculum running October to December.

Cost: Program tuition is $1,000.
Leadership West (Flagship Program & Institute)
Focus: Leadership West was formed in 1993 as an organization that connects West Valley leaders to one another, as well as to the top issues and events facing the region's cities of Avondale, Buckeye, El Mirage, Gila Bend, Glendale, Goodyear, Litchfield Park, Peoria, Phoenix, Sun City, Sun City West, Surprise, Tolleson, Wickenburg, and Youngtown.

Time Commitment: The Flagship Program is a 150 hour program comprised of workshops, full-day trainings, focus tours, and committee service. The Institute requires 25+ hour commitment beginning in September, annually.

Cost: Flagship Program tuition is $2450 ($50 application fee) and Institute tuition is $795.
SHE Leads! by Arizona Foundation for Women
Focus: SHE Leads! is a women-focused leadership development program designed by women, for women with the mission of advancing more women into leadership positions.

Time Commitment: A nine-month program including six formal in person training sessions, monthly mentor meetings, and community presentations. The application opens in July.

Cost: Program tuition is $400 ($25 application fee) and a $2000 fundraising commitment while in the program.
Focus: Each September, the Flagstaff Leadership Program (FLP) brings together a class of approximately 25 diverse individuals to spend nine months learning about the challenges and opportunities facing the greater Flagstaff area.

Time Commitment: A two-year program including a 3-day retreat, full-day Leadership Education Days, and committee service.

Cost: Program tuition is $550.
Focus: The ILA is the first program inclusive of indigenous leadership principles within an IDEA landscape. The differentiating factor for this program is that it is not for just Tribal leaders, it's for emerging Indigenous leaders in Arizona and nationally. Participants must be age 21 or older and have a project in mind that will benefit Indian country.

Time commitment: A 10-week program with 10 virtual meetings (August - November).

Cost: The program cost is $1650 and scholarships are available.
Project CENTRL by Arizona Center for Rural Leadership
Focus: Started in 1983, Project CENTRL focuses on cultivating passionate educated leaders who provide a voice for and serve rural communities in Arizona.

Time Commitment: The program requires 100% attendance at nine seminars that take place over the course of a year. Applications are due in March and the program year begins in June. Seminars range from two days to seven days and include locations from Tucson to Washington D.C. and Sonora, MX.

Cost: There is no tuition for the program and Project CENTRL covers flights, hotels, food and speakers, tours etc. for the trips. Participants are responsible for driving on their own to the in-state seminars and to the airport.
Focus: To provide leaders and emerging leaders with the necessary and effective tools, resources and networks to advance social justice and progressive values in communities.

Time commitment: Five workshops (weekends) across a span of eight months beginning in September and ending in April.

Cost: ~$2,000. There is a program cost that is not listed on the website, but the organizers are willing to ensure the cost is not prohibitive to interested participants.
Focus: Founded in 1983 with a mission to attract, develop, educate, and empower individuals who live and/or work in Tempe through its leadership program. Over the years, more than 800 people have graduated from the program and have gone on to participate in many civic and community programs, including public office, city boards and commissions, and non-profits, as well as volunteering in a multitude of ways.
Time commitment: The program runs from September to May and requires attendance at 18-20 issue days (mostly on Fridays) and developing and implementing a class project which benefits residents or organizations in Tempe.
Cost: Tuition for 2023-2024 is $1,000.
Focus: This leadership program empowers young professionals to grow and better understand the power in their own authentic leadership. Participating young leaders will leave with the tools, language, and knowledge to recognize and challenge systemically racist practice, and have confidence in their ability to speak up and create meaningful change.
Time commitment: A 9 month program (3-5 hours per month) that runs September – May. Meets in-person and the application opens in July.
Cost: YWCA offers an equitable pricing scale that ranges from $300-1,200.
Focus: An eight-month fellowship for next generation leaders in Arizona who believe in the potential of ALL students and will willingly explore the implications of race and poverty on educational outcomes. Adelante focuses on what it means to be an advocate, how policies are formed, how the education system works and the role politics play in influencing the system.
Time commitment: Monthly Saturday sessions from 9am-3pm (virtual).
Cost: No cost.
Focus: Open to nonprofit professionals and individuals serving nonprofits (e.g., board members, grant writers, committee chairs, etc.). "A nine-month program comprised of best practice approaches to leading and managing nonprofits, from renowned professors and practitioner instructors at ASU as well as established nonprofit leaders from organizations that engage with the ASU Lodestar Center."

Time commitment: Participants must attend nine program days (9a-5p MST), running from August to May.

Cost: There is a program fee of $895, plus a $30 application fee. A limited number of scholarships are available and employer sponsorship is encouraged.

Note: A new iteration of the Leadership Academy is under development for the 2023 program year.
Lead Tucson by Greater Tucson Leadership
Focus: Since 1980, Lead Tucson has served as a catalyst to help participants step more strongly into leadership roles and become change agents in the community.

Time commitment: A 10-month program includes issue days held on the 2nd Thursday of each month during work hours from 7:30 am to 4:30 pm.

Cost: Program tuition is $2,250.

Note: Greater Tucson Leadership offers an additional program called Civic & Political Leadership Academy. The six-month, nonpartisan program focuses on developing civic leaders and program tuition is $850.
Looking for national, international, or education-related opportunities?
Browse profellow.com and read about fellowships for mid-career professionals and students.